Sometimes as a musician I don't always listen to the words of songs when I play them. It is never intentional, I am just solely concentrating on what I need to be playing. When I do that normally there is nothing around it is just me and my flute. But this song that I am playing/working on right now by
Hillsong
called
Anchor
; it really speaks to my heart. My eyes water and my heart cries out when I play it. I might not be singing the words but I see them and read them on my music.
Here are some of the lines:
" I have this hope
as an anchor for my soul
through every storm
I will hold to you...
There is hope in the promise of the cross,
You gave everything to save the world you love
and this hope is an anchor for my soul,
Our God will stand unshakable....
Your Name is higher,
Your Name is greater,
All my hope is in You,
Your word unfailing,
Your promise unshaken,
All my hope is in you."
What better life is there to know that all we have to have is hope and the Lord will give us strength to get through everything no mater what the problem is. Life isn't easy and if it was we would always be bored. God gives us a way to make it easy though, we just have to listen to him.
Isaiah 40:31 "Those who
Hope
in the Lord will renew their strength..."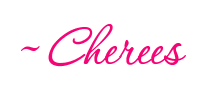 New to Our New Life?
Subscribe here
or get this blog delivered to your email by clicking
here.
=)