I love Shutterlfy for original gifts. It is one of my favorite sites to go to for that one of a kind Picture gift and cards.
I love plastering Sephy's picture on things for my family and friends. That could just be the bragging mom in me. But it is always fun to do. I have made notebooks, coasters, and bookmarks from Shutterfly.
My all time favorite are Photo cards! This year they have lots of designs to choose from.
Holiday Cards
Shutterfly has over 800 designs to choose from. I really like my cards to be about the true meaning of Christmas. I want them to show a little bit of us but tell you that "Jesus is the Reason for the Season." I haven't chosen my card for this year yet. But when I do I will let you know what I choose!
I hope that you have a wonderful Holiday season!
Oh yeah and Shutterfly is giving bloggers 50 Free Cards for blogging about them so if you want to check it out hit this link for more info:
http://bit.ly/sfly2010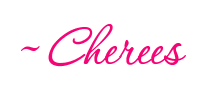 New to Our New Life? Subscribe here or get this blog delivered to your email by clicking here. =)