When I was contacted by Maggie at EcostoreUSA, I jumped at the opportunity to review 2 of their products! EcoStoreUSA offers many types of cleaning products, from Baby to Household. When my products arrived I couldn't wait to try them out. I was surprised when I received a 3rd product to review. I chose to review the All Purpose Spray Cleaner and the Coconut-Vanilla Body Wash, I also received the Lemongrass bar soap.
The All Purpose Spray Cleaner:
Ingredients
D-Limonene (from citrus)
Palm and coconut based non-ionic and anionic surfactants
Fatty acid derivative
Ethanol
Filtered water
The smell is very pleasant. I use it on my counter tops, my glass top stove, the bathroom, and even on my hardwood floors after the puppy has accidents. I even let my daughter use it to clean with because I am not worried about it hurting her like I do with other chemicals. You can check it out
here
.
The Coconut-Vanilla Body Wash:
Ingredients
Water
Sodium Cocoyl Glutamate
Sodium Lauroamphoacetate
Wheat Germamidopropyldimonium
Hydroxypropyl Hydrolysed Wheat Protein
Guar Hydroxypropyltrimonium Chloride
Sodium Hydroxymethyl Glycinate
Certified Organic Fragrance
I loved the way the soap made my skin feel. I also like that
"
Unlike many leading brands, ecostore USA body care products do not contain Sodium Lauryl Sulphate, artificial dyes, perfumes or preservatives which means they are extremely kind to sensitive skin." The smell is really good too. I love coconut and vanilla and with them both together it was a pure heavenly mix. You can check this one out here.
Lemongrass Bar Soap:
Ingredients
Sodium Palmate (palm oil)

Sodium Cocoate (coconut oil)
Sodium chloride (salt)
Vegetable Glycerine
Tetra Sodium Etidronate and Tetra Sodium EDTA (antioxidants used to preserve the stability of vegetable oils in soap base. Derived from vinegar. Safe for skin)
Lemongrass oil
Titanium Dioxide
The only person in my home that uses bar soap is my daughter. I loved the scent of this soap. Her skin was soft after she used the soap.




About EcoStoreUSA

Ecostore NZ was founded more than 15 years ago by Melanie and Malcolm Rands from their home in an eco village in New Zealand.

All of the families that lived in the farm based eco village shared a commitment to organic growing and healthy living, making this an ideal environment in which a young, environmentally conscious business could thrive. Each household in the village was responsible for their own waste water, which quickly highlighted the problems caused by using regular supermarket cleaning products that relied heavily on cheap, petroleum-based, synthetic ingredients.

Faced with the challenge of protecting the pristine rural waterways of the eco village, Malcolm Rands began to research and seek expert help from scientists to develop household cleaning products using plant-based ingredients that would biodegrade safely and quickly. Achieving his goal, he eliminated the need to use toxic chemicals, leaving the eco villages water pure. His goal was more than accomplished as the product line of this home-based business began to grow, and an exciting future began to unfold.

The original customer base of ecostore NZ was comprised of mostly 'Greenies' and organic gardeners. However, it was not long before testimonials from other parents (many of whom were unaware of the benefits of eco-friendly products) began to pour in with wonderful news of their children's allergies and eczema clearing up. Many noted that any respiratory issues were healing, and many lingering chronic conditions were disappearing.

By simply changing to the genuinely clean and green ecostore products, people were experiencing surprising and unexpected improvements in their health. As the notion of using products with

"No Nasty Chemicals™"

gained popular appeal, ecostore quickly outgrew its location in the Rand's basement and the business moved to a storefront in Auckland, New Zealand.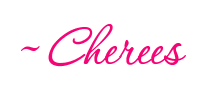 New to Our New Life?
Subscribe here
or get this blog delivered to your email by clicking
here.
=)