Life passes us by every day. Sometimes we don't mean for it to happen it just does.
Here lately I have been so consumed by what has been going on in my life that I forget about letting others know what it is. I don't have any excused for not blogging. I just really haven't had anything to say. I don't want you to think that the only reason I blog is to show you a new product so I am going to try and post at least 3 times a week. If I forget please don't get upset. I promise I am still around and still visiting your blogs and reading them. I might not always comment by trust me I am popping in and reading.
Love to you all!!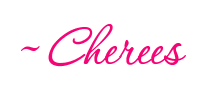 New to Our New Life?
Subscribe here
or get this blog delivered to your email by clicking
here.
=)