I am a
little
very late a posting this. We moved and everything got crazy around here and I finally can breathe again. My partner was
Kristal
again! Which is cool because I have gotten to know her better and was able to get her something she could use and vice versa.
I received some silicon cupcake liners a big tip for icing and an awesome pink flamingo made by Kristal. The picture doesn't do it justice because it had a mind of its own.
I used my tip in Saturday to make an easter basket Jumbo cupcakes for a church dessert auction. I made 4 of them and they went for almost $60 total. That is really good!
If you would like to join in the fun head on over to
HSBA
and join in. A new one starts this week!!!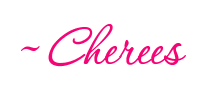 New to Our New Life?
Subscribe here
or get this blog delivered to your email by clicking
here.
=)