When you know you are truly in love with your best friend.
When he will drop everything and dance with you in the living room.
When he will take a day off work to be with you.
When he still tells you, you are beautiful even after being together 16years.
When he kisses you good bye from the window of the car.
When he still says I LOVE YOU!!!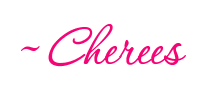 New to Our New Life?
Subscribe here
or get this blog delivered to your email by clicking
here.
=)