I have this awesome opportunity to go on a medical mission trip to India!
I feel that I was called into doing medical missions over a year ago, then my husband got sick and I put it on hold. With that, at church on Sunday, they announced that one of the guys that loves India and has been 4 times already is heading up a Medical Mission. I was sitting there listening and was like yes THANK YOU LORD! I have been waiting for this. I wanted to go but didn't want to go alone. This is that opportunity to serve the Lord in the way that I know I am meant to do. But there is a catch! Always a catch right because things can't always be easy...
I have to raise $2800 and most of it by October. I don't know even where to start to raise that kind of money. We don't just have that sitting in the bank waiting for me to pay for a mission trip. How do I do it?
Right now all I am going to do is ask for prayers. Prayers that this is what God is leading me to do. Prayers that I can raise the money to go and prayers that it shows my family that this is the right thing to do.
Jeremiah 29:11-14 "For I know the plans I have for you," says the Lord. "They are plans for good and not for disaster, to give you a future and a hope. In those days when you pray, I will listen. If you look for me wholeheartedly, you will find me. I will be found by you," says the Lord.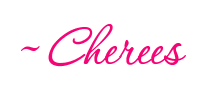 New to Our New Life?
Subscribe here
or get this blog delivered to your email by clicking
here.
=)