The new school year is sneaking up on us quickly. I love this time of year when we start getting ready for the new year. We started looking at new curriculum for Sephy. I can't believe my baby girl is now a jr. high kid. Just seems like yesterday I was walking her down the hall to Kindergarten. This year is a special year for her. She gets to be in the Youth Group. She was so excited she gets to do what the BIG kids get to do now. Plus with us having another exchange student this year she gets to do things with them. I hope that Sephy and our new student have a good bond and get a long great. I want this year to be perfect for both of them.
Our new exchange student come to Mississippi on Saturday!! I am excited. This year is going to be a fun year. Since I am now working for the company
AYUSA
, we use to host the student in our home, I am supervising 4 other students in my area. One of them will be right here in the same neighborhood. I am so excited. I don't think I can say that to much. =) I am having a slumber party for them in August so they can get to know each other and me. I am really looking forward to that.
Are you ready for the new school year to start?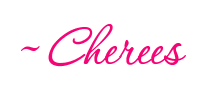 New to Our New Life?
Subscribe here
or get this blog delivered to your email by clicking
here.
=)