This is what I want to witness! This is my prayers.
I started working on ways to raise the funds to go on the
Medical Mission trip
in February. I decided I would start with selling homemade Jams. I set up a
facebook
page to get the word out. If you would like to buy some head on over there and let me know. I have two flavors right now Cherry Chipotle and Carmel Apple Mayhem (this one is a favorite). I can ship them to you if you would like.
I also set up a Go Fund Me page that allows people to
donate
to my mission work either publicly or privately. I added a widget to the right here and you can see my progress as time goes by. If you would like to
donate
you can go to the site by clicking the donate now button or
here
. Any amount will help and would be greatly appreciated.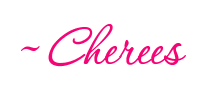 New to Our New Life?
Subscribe here
or get this blog delivered to your email by clicking
here.
=)