Well things here have been a whirlwind of excitement and blessings. I posted a while back that I am hoping to go on a medical mission trip. I started trying to figure out how I was going to pay for this trip. I started with making Jelly. Everyone loves homemade jelly right? I have completely sold out of all that I made. I think I made about $170 on the few batches and flavors I made, thanks to a sweet church friend that sold it at her hair salon for me. I had the idea of sending out a will you sponsor me letter, but that mean I had to mail letters off with stamped envelopes included. I figured up the printing of the letters, the postage and it was more than $100 just to send out the letters so I nixed that plan. I then set up a go fund me site and that didn't work either, but it allowed me to put in the offline donations and my jelly sells so that I could keep up with it. That was great! Well on Wednesday, I went in to talk to Luke and tell him, I just don't think I can come up with the funds. He told me not to give up and just wait. But I had to get my passport. I kept putting it off because I didn't want to spend the money if I wasn't going to get to go. I broke down and went ahead and took care of my passport on Thursday. Well on Friday morning my pastor Bro Gene called me at 7:50am. My phone must have went straight to voice mail because it never rang, but the voice mail alert came up so I listened to my message and he said to call him back he had something to talk to me about. You know how you brain starts thinking what in the world does Bro Gene need to talk to me about at 7:50 in the morning. I jumped up and called him right back. I never expected to hear him say what he had to say on the other end of the phone. Someone from church donated the money I needed to go on the mission trip. I was shocked and so exited. This person is my blessing in disguise because I will never know who they are, but they will always be in my heart. They are very special to me. I will always be grateful for what they did for me. I know this mission trip will be something that I will always remember. I am looking forward to the day we leave. I can't wait to share God's love with others. He is an awesome God! I am so honored to serve a loving God.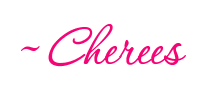 New to Our New Life?
Subscribe here
or get this blog delivered to your email by clicking
here.
=)