Well there is no thinking, I know I am. Thinning hair runs in my family. I can't hid from it at all. I have tried rogaine, proRx, and a couple of other products and all they do is dry at what little hair I have and irritate my scalp.
Well when my family and I went to New Orleans over the weekend, there was this little store that had some amazing smells coming from it, so in went me and my daughter because you know the boys won't go in unless dragged in. The store was
Lush
. It was an awesome little store with great and friendly staff. The lady helping me was so helpful. Boy I wish I could remember her name (I am the worlds worst at remembering names). She was a cute lady with red hair. She was so helpful. I was talking to her and told her that I have a hard time buying stuff for my hair because its so thin. She was like we have the best stuff for you to try out. She put some cream on the back of my hand and smelled so good. It made the back of my hand tingle so I knew it would do the same for my scalp. The product is called "
Roots
". Then she showed me a shampoo bar, I have never seen a shampoo bar but I was like this thing is awesome. They are these disk like soaps, just like hand soap. The one she showed me is called "
New
". It helps with growing new hairs. It smells so good, has a hint of cinnamon and I love anything cinnamon. It actually has a piece of cinnamon stick on the top of it. The last product I got was called "
Big
" it is a solid conditioner that adds volume to your hair. It smells like the ocean.. oh.. yeah.. another must have item just from the smell.
Today was the first day I tried my new products. The Roots felt awesome and helped wake me up this morning. It got up and put it in my hair, went and woke up by daughter to see if she was feeling better and wanted to go to church. Checked facebook and instagram to kill time and by the time 20 mins was up I was ready to get in the shower. Washing it out was easy and the whole shower smelled minty and invigorating. Then I used the Shampoo bar and it lathered up really well. I was shocked. I was also worried it would turn my hair red but it didn't. Just the lather was pink which made for a fun shower. :) The conditioner bar was a little tricky. You have to get it moving with water and make a lotion out of it and add it to your hair. It was a little bit more work than normal but not to bad. The way my hair felt out of the shower and dried was so nice. It is soft. Not so frizzy and smells great. My husband even liked the way it smelt. I am going to try and post a picture every week while I try this new regime and we can see if there is a difference from today and so on. So here is today's picture. As you can tell the top of my head you can see my scalp well. But it does have more volume than normal, but that could be from blow drying it because it was cold outside and I was going to church. They recommend that you don't blow dry your hair.
Hopefully this really works well and I start to see a difference. That is something that I really would like to happen.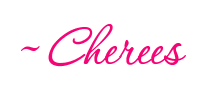 New to Our New Life?
Subscribe here
or get this blog delivered to your email by clicking
here.
=)