On my way home this evening I had my stereo blaring (like I always do) and this song came on by Tenth Avenue North called "You are More" It makes you stop and think that no matter what is going on in your life, you are truly more. Jesus died on the cross for you and that makes your life worth living and worth fighting for. No matter what is going on in your life be thankful. Thank you Jesus for dying on the cross to save me. I don't know where I would be right now if it wasn't for my faith in Jesus to get me through some of the toughest things in life. I am blessed to have great Godly friends that I know will be there for me when I need them. I know that no matter what they do not judge me for things I have done in my past or the choices that I made. They know me for me and that I love Christ just as they do. I love my friends and I am really thankful that God put them in my life and my families life.
Here are some of the lyrics from the song:
" 'Cause this is not about what you've done,
But what's been done for you.
This is not about where you've been,
But where your brokenness brings you to
This is not about what you feel,
But what He felt to forgive you,
And what He felt to make you loved.
You are more than the choices that you've made,
You are more than the sum of your past mistakes,
You are more than the problems you create,
You've been remade. "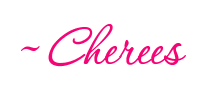 New to Our New Life?
Subscribe here
or get this blog delivered to your email by clicking
here.
=)