I am leaving in 32 days to a country I have never been to, only seen pictures, heard stories. I am not scared, maybe a little nervous, but defiantly not scared. When talking with my friends about my trip they all ask me what are my fears.
I think my fears are silly fears. I am really afraid I am going to get leg cramps. I am prone to them and know that I get them easily especially after walking for a really long time and not drinking enough fluids. Hopefully to prevent them I am going to take with me potassium and calcium supplements. I also have a fear of getting sick to my stomach from eating something strange. This I know can happen even here in America. So I will load up on anti-diarrhea meds, apple juice and apple cider vinegar I started drinking apple juice with apple cider vinegar in it for a little over 6 or 7 months now. I never have problems with my stomach as long as I drink it, so I will take it with me and drink it while I am there.
I am not afraid of dying. I think that no matter where in the world you are, if it is your time to go home to be with the Lord then it is going to happen. If that means I am 8,000 miles away so be it. I know I died doing what the Lord intended me to do.
I know that this trip is something that I have been called to do by the Lord. I am ready for my mission whole heartily. The Lord blessed me with all the necessary funds to go and he gave my husband peace about the trip now. (but don't tell Dusty that cause he will just say no I have come to the realization.. yada yada.. blending together nerd talk here).
I am honored to get to go spread the word of God and to help people that can not get help other wise.
Please pray for the team I am traveling with and with the people of the country I am going to. I can't say right now where I am going because it is dangerous to talk about it before hand. When I get back at the end of Feb. I plan on having a series of post about my experiences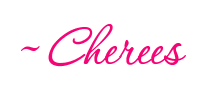 New to Our New Life?
Subscribe here
or get this blog delivered to your email by clicking
here.
=)