On Sunday, my pastor spoke about grieving and how to deal with it. My first reaction was I know this topic all to well after loosing both my grandmothers. But, it did prepare me for the news I received last night that my Great Aunt Janice passed away. Then today we received news that was really upsetting but I was asked not to share what it is on the internet. I am full of sadness right now.
God has plans for us. He knows when it is our time. He also has a place for you in his kingdom when you die. Last night I felt him wrap his arms around me and show me his presence when I heard the news of my aunt died. I will trust him with his plans for my other family member that is going through something really hard right now. I wish I could be the one there wrapping my arms around them and helping them through this difficult time.
I pray that God gives my family the strength they need to get through some of these difficult times ahead. I pray that God shines his light to them and they will know him and that his plan is what you should trust.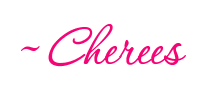 New to Our New Life?
Subscribe here
or get this blog delivered to your email by clicking
here.
=)