I am really struggling with knowing if I am being called into missionary work.
I have always enjoyed doing things for other people. I am quick to help if I have the means to do so. My heart has been heavy and I want to answer God's call.
I want to put my medical training to a good use without having to take on a full time job. There are so many opportunities for me to go on mission trips as a medical assistant.
So my question is how do I answer my call?
I have never felt so passionate for something.
I want to do what is right for me and my family.
I know that it means leaving my family behind while I travel the world but I really feel that this is what I need to do.
Will you please pray for me as I struggle with this decision.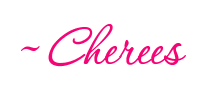 New to Our New Life?
Subscribe here
or get this blog delivered to your email by clicking
here.
=)