My bible started to come apart at the seems. I have repaired it once before but this time I think it is beyond repair, so I probably will just store it because it is something I treasure. I love my bible. But right now it just isn't going to be able to be used. I just don't want to loose any pages or it to tear up even more. So for now I will use my Grandma B's bible.
She gave me this bible back in 2003. She had it since 1994. It has her underlines in it and highlights. I have only used it a few times. It is big, heavy, and large print. I have just kept it safe because I will always cherish it, now that she is gone.
Well today I decided to take it with me to church to use because I try really hard not to go to church without a bible. Today Bro Gene preached in 1 John. He has been going through 1 John for some time now. I have my bible all marked and ready to go. But with this bible I had to do some searching. The text today was 1 John 3:16-24 My Grandma had highlighted 1 John 3:16 "Hereby perceive we the love of God, because he laid down his life for us: and we ought to lay down our lives for the brethren."
She knew how important this verse is and wanted to make sure she remembered it. I am glad that I took her bible to church with me this morning. It helped me remember that one day I will be with her again sitting with our Lord!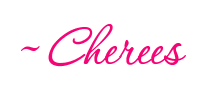 New to Our New Life?
Subscribe here
or get this blog delivered to your email by clicking
here.
=)