(This was before the show)
My daughter is in her schools show choir. She loves it. She got a taste of it last year in elementary school and this year she is in it full time in the middle school. I tease her that one day she might end up on Glee. She says no she is just doing this for fun. It isn't going to be her career. I would love if she does well enough that she can get a scholarship singing and dancing. She has high goals of going to Harvard but will settle for Auburn. I really hope she gets to Harvard, but I don't think this mommy can afford that.
Well her first show was last Thursday. They call it the Fall Showcase. It gives the Middle and High school a chance to practice in front of people. I took a few shots with my cell phone. I ran off and forgot my camera. Forgive me but the rest of these might be a little blurry. They sang Lets Get Loud. Celebration and one other song and for the life of me I can't remember the name of it. Their theme is Rock. So all the songs are rock songs through out the times.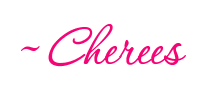 New to Our New Life?
Subscribe here
or get this blog delivered to your email by clicking
here.
=)