We started last week on our 6th grade curriculum. Lets just say 6th Grade Rocks!!!!!
Sephy is doing really good. She has learned new things and her eyes light up when she figures it out for the first time on her own.
She learned to crochet hats this past week too!
Here is a picture of her first hat and the next one is her second hat.
I hope that everyone has a great Monday!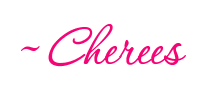 New to Our New Life?
Subscribe here
or get this blog delivered to your email by clicking
here.
=)