I participated in The Homeschool Post swap for September. It was a lot of fun getting things for my swap buddy. I enlisted Sephy's scrapbooking fun and let her pick out a lot of things for her. I am not a scrapbooker so it was a bit overwhelming for me. :)
Well I received my package and it came on a day when I was so sad. It was a bad morning all together. I try not to post much about my bad times because no one really wants to read sad things because lets face it, it makes us sad with them. "
A's"
packaged helped brighten my day. She sent me a beautiful wooden bowl. It now sits on my island and host my little knickknacks that fall on the island from Dusty and Sephy. A coffee mug, in which Dusty stole and took to work this morning with him. =) A pumpkin candle, my all time favorite scent and a couple of pens which now sit next to my laptop on the desk and I use them often. Thank you so much "A" for brightening my day last week. I really appreciate it!! "A" blogs over at
Suburban Composition
you should check her out!!
Oh yeah here is a picture of my goodies!!!!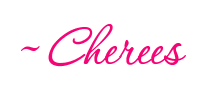 New to Our New Life?
Subscribe here
or get this blog delivered to your email by clicking
here.
=)