I received "Love and Respect for a Lifetime" by Dr. Emerson Eggrichs to review. I first thought it was going to be another self help book on relationships, to my surprise it was not. It was a cute little gift book, full of quotes. I enjoyed reading this book. It does give you tips on how to show love and respect to each other but it is not a "this is how it is done" type of book. My favorite quote from the book is: "It's true that women have intuition and that men should listen to them."




Book Description from Book Sneeze:
"Husbands and wives will learn simple and effective keys for talking to, thinking about, and treating each other to build their relationship into one that is all that God intended.
Based on over three decades of counseling, and scientific and biblical research, Dr. Emerson Eggerichs shows couples how to have a happier and more fulfilling marriage. He helps couples see how they unintentionally yet oftentimes shut down their spouse's spirit. Presented in a light yet effective way, wives will learn to keys for communicating so their husbands feel appreciated; husbands will learn how to love so their wives feel truly valued. Included are stories sharing how couples who were once without hope now enjoy fulfilling relationships. These are time tested solutions that will open hearts and pave the way to eliminating conflict, initiating change, and enjoying happiness for a lifetime together."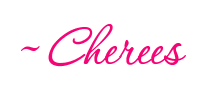 New to Our New Life?
Subscribe here
or get this blog delivered to your email by clicking
here.
=)
Disclosure of Material Connection: I received this book free from the publisher through the BookSneeze.com <http://BookSneeze.com> book review bloggers program. I was not required to write a positive review. The opinions I have expressed are my own. I am disclosing this in accordance with the Federal Trade Commission's 16 CFR, Part 255 <http://www.access.gpo.gov/nara/cfr/waisidx_03/16cfr255_03.html> : "Guides Concerning the Use of Endorsements and Testimonials in Advertising."