I know, I know, I skipped F and G I will come back to them since I haven't taken any pics around the house lately.
This is Abby, she is a miniature horse. I had the privilege of taking their pictures this last month. I have lots of them but this is one of my favorite ones.
I am joining with
The Homeschool Post
for their "A B See Photo Meme". If you would like to join in head on over to The Homeschool Post and join in the fun!!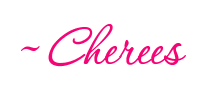 New to Our New Life?
Subscribe here
or get this blog delivered to your email by clicking
here.
=)