I haven't participated in this in a while so I thought I would jump in and start back up again!
This is one a picture of our house when we first moved in a little over a year ago.
Rules:
the theme is the 15th I thought we
could all go to the FIRST folder of photos that we have
and share the FIFTH picture in it!!!
Link to the actual post not your blog as a whole
You have until 5pm Friday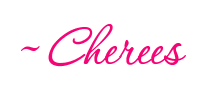 New to Our New Life?
Subscribe here
or get this blog delivered to your email by clicking
here.
=)