Sephy has to have a Christmas outfit for dance. I decided to try the Semi No-Sew Tutu.
This is part of her costume. I can't decide if I like the black or if I should do a white shirt instead.
I liked how it turned out so well that I made two of them and hair bows to match.
The one on the right is Sephy's and the one on the left is for a friends little girl.
Close-ups of the waist bands.
This is the hair bow. It is a hair rubber band made to look like the bigger tutu just miniature sized. =)
Macro Shot of the hair bow.
The Bow hanging off a water bottle.
The bow standing up against the water bottle.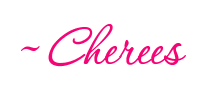 New to Our New Life?
Subscribe here
or get this blog delivered to your email by clicking
here.
=)