Today, I am quiting the job I have had for the past couple of months at the church nursery.
It took me 3 weeks to finally decide this is the right thing to do. I am sad, not wanting to go to church because it stresses me out so much.
Church should never be a place of stress, but it really has been stressful.
I
MISS
God.
I miss learning about God. I need to be back in Sunday school and in "Big Church". I need my daughter to want to go to church on Sunday Mornings. She hasn't wanted to, and last Sunday I let her stay home. Today she wanted to go and then had a really horrible morning because I wasn't with her in "Big Church". It broke my heart. I wanted so much to hold her hand and sit with her. I wasn't going to do that because I told her she had to go to service. She just didn't want to sit alone. She didn't realize there where people she could sit with. I walked her in to our friends and had her sit with them. She went in crying and came out with smiles. She even told me about the service today and one of the jokes the pastor told. She really enjoyed it.
I hope that she understands one day why I was very adamant about her going to "Big Church". I want her to be a strong Christian woman and the only way she will become that is by me teaching her what should be important to her.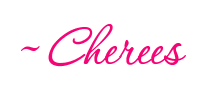 New to Our New Life?
Subscribe here
or get this blog delivered to your email by clicking
here.
=)