I put a package in the mail today to be shipped to my swap sister and we get home the flag is down. So my daughter goes and gets the mail and carries back the package I get in the mail. Well I get upset because the box that I was shipping was perfect when I put it in the mail box and this box she carried in looks like it was dropped on the ground. So to me I think the post man took the package out of the mail dropped it and put it back in right? I called the USPS and was telling the lady on the other end what had happened. I pick up the box in case she needs the tracking number. I looked down at the box and went oh my gosh while I am on the phone. The package was address from someone else, not me and I was like Who Is Kirk?? I start laughing because the package is actually for my exchange student and is from her former host family. The box is identical to the one I shipped my package in, so it was an easy mistake. We all had a huge laugh, including the lady on the other end of the phone. =)
At least today I had something to laugh about!!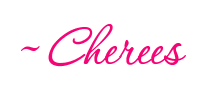 New to Our New Life?
Subscribe here
or get this blog delivered to your email by clicking
here.
=)