I am late in posting this... but 1-1-11 was my 1 year blogiversary!!!!! You would have thought since it was such an unique date I would have remembered to make sure I posted about it. But you see I have been so so busy this past week. I am playing an extra in the play "To Kill A Mockingbird" It opens tonight. I haven't seemed to take a break in my days since the 1st of the year it has been crazy. I am hoping to get back to blogging and my life back in order starting next week, but there is no gaurntees that is for sure.
Our exchange student "H" is doing great, she is a real joy to have in our home. She is active and likes spending time with Sephy. She is liking school alright and she has made friends with girls at church. I am glad we chose to host her. She is really a fun person to be around.
Sephy now on the other hand is trying to be a mini-teenager and oh my let me tell you she is driving me crazy. I think she is trying to test her limits now that "H" is here. I have had to get on to her a lot the last few days and I really hate having to be the mean mom but lately she is just at my wits ends, someone send me some chill pills for the chicka so I can make it through her teenage years.. =)
Well I hope that this post finds everyone well!! I hope you have a blessed rest of the week!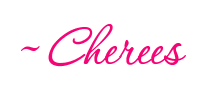 New to Our New Life?
Subscribe here
or get this blog delivered to your email by clicking
here.
=)