Thank you
Kristal
for my package I got in the mail today! It was full of neat things. A Flamingo bookmark that my husband won't stop playing with. Some really neat erasers that you can take apart and put back together, markers, gummy bears, mint chocolate chip gum, and some note cards. I appreciate your thoughtfulness.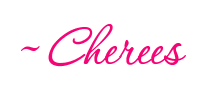 New to Our New Life?
Subscribe here
or get this blog delivered to your email by clicking
here.
=)