I found this really neat blog today and I edited this with her action called Raspberry Tea. I did more than just run her action I played with the background and made it have the halo effect. This is one of the pictures that I took when I was playing with my green screen.
You can check her blog out at the button below. I really enjoyed lurking on her site and downloading everything possible. :)
If you are a new follower please let me know and leave your blog link so that I can find you and follow you back.
I hope everyone has a great Wednesday!!!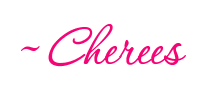 New to Our New Life?
Subscribe here
or get this blog delivered to your email by clicking
here.
=)