Sephy and Dusty love blackberries, me not so much. I did however have fun setting this shot up. They are in a clear wine glass. The background is a pillow sham with the Starry Night painting design on it. I used an action called dreamy on it to make the background blur and soften more. The background was already blurred because my focus was the blackberries. I am not sure who made the action because it is one that was purchased a few years ago.
I am joining with The Homeschool Post for their "A B See Photo Meme". If you would like to join in head on over to The Homeschool Post and join in the fun!!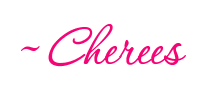 New to Our New Life?
Subscribe here
or get this blog delivered to your email by clicking
here.
=)