Sephy has been able to cook for sometime now. She is really good at making Grilled Cheese Sandwiches. She can make a cake from a box mix with out any help except putting it in and out of the oven. This part still scares her. She loves to help in the kitchen too. When I need to cut up fruit or veggies she is right there to help. I just give her a steak knife instead of a really sharp knife.
Sephy has been at camp all week so I haven't got to cook with her this week. =(
Here she is helping me make strawberry
jelly
back in May.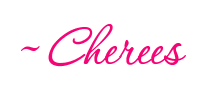 New to Our New Life?
Subscribe here
or get this blog delivered to your email by clicking
here.
=)