This is our new puppy that we have had for a few weeks. He loves to run in the yard and fetch sticks. His over all favorite thing to do is sleep on Sephy's black blanket on the couch. He blends right in sometimes I will say "Where is Captain?" Sephy always laughs and says "Mom, he is on the couch hiding again in the blanket!" He is a pretty good little puppy, very good temperament. We did rescue him from a shelter. If you are looking for a new pet please consider the shelter first.
I am joining with The Homeschool Post for their "A B See Photo Meme". If you would like to join in head on over to The Homeschool Post and join in the fun!!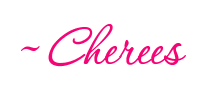 New to Our New Life?
Subscribe here
or get this blog delivered to your email by clicking
here.
=)