If you would please take a moment and
vote
for Sephy's cow! She named him Leroy the Super Painting Cow!. She worked really hard on her cow and made all its props.
**You have to verify your email for the vote to count so please don't forget to do that. **
Giveaway!!
One lucky reader that goes and
votes
for Sephy's cow will win a $10 gift card to Chick-Fil-A.
Mandatory Entry
:
Vote
for Sephy's Cow and leave me a comment saying that you
voted
for her. (1 Entry)
Extra entries:
Follow my blog (1 Entry)
Follow my FB Page (1 Entry)
Follow me on Twitter (1 Entry)
This giveaway ends on July 23rd at 11:59 pm CST. The
voting
last until August 31st. I will then choose a winner via old fashion paper draw so that Sephy can be included!
Thank you very much for taking your time and
voting
for Sephy!!!!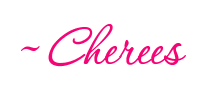 New to Our New Life?
Subscribe here
or get this blog delivered to your email by clicking
here.
=)
Disclaimer: Chick-fil-a is not endorsing this giveaway. I am doing this solely out of my own pocket and for my readers as a token of appreciation for
voting
for Sephy's cow!