I have something fun and exciting coming just for you... well maybe a little for me too but mostly for you!!!
Be on the look out!!!!!!
Notice something new in my sidebar? Keep an eye on that it might just do something unexpected!!
Take a moment and check http://www.somethingexcitingiscoming.com and you could win a prize. Make sure you tell them that Our New Life sent ya!!!!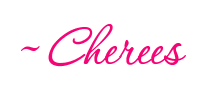 New to Our New Life?
Subscribe here
or get this blog delivered to your email by clicking
here.
=)