My baby girl is off to camp for the first time.
She will be gone for 5 days, and 4 really long nights to her momma.
Sending her off with church is so much different than sending her off with the Grandmas that is for sure.
Part of me just wanted to pull her away and keep her with me and say nope your not going. Boy would she be made at me if I did that. I have to keep telling myself that this is good for her. She will have a good time. I always enjoyed camp and I want to her experience the same thing.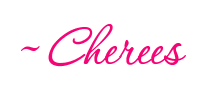 New to Our New Life?
Subscribe here
or get this blog delivered to your email by clicking
here.
=)