I have been so busy lately with the new things all seeming to happen at one time!
If you notice my Something Exciting Button changed! It is now a countdown clock!! Whoo Hoo!! Soon you will know what I am doing with that!.
Here in the real world I started my photograph business! I landed a gig taking pictures for the largest specialty clinic around here. I am taking the pictures of all the doctors, nurse practitioners, upper management and candid shots. I am exhausted to say the least. I am on day 3 of taking pictures. I only have about 8 people left to take pictures of and then the candid shots we are doing tomorrow. I have a new website for my photography it is
www.norarosephotography.com
and a
facebook
page too, if you would like to check them out.
Well I am off to get ready for another busy day! I hope yall have a great Wednesday!!!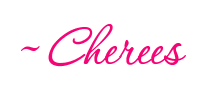 New to Our New Life?
Subscribe here
or get this blog delivered to your email by clicking
here.
=)