I had the pleasure to do a week long photo shoot for a local Specialty Clinic here where I live. I had a blast meeting all the doctors, nurse practitioners, and upper management that work there. I would post all of them but it is just so many of them. This Doctor is my favorite one out all of them I met. He is a hoot.
I am joining with
The Homeschool Post
for their "A B See Photo Meme". If you would like to join in head on over to The Homeschool Post and join in the fun!!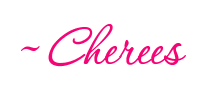 New to Our New Life?
Subscribe here
or get this blog delivered to your email by clicking
here.
=)