My baby girl turned 11 on Friday the 13th. We took a weekend trip to Destin, Fl with my mom on her birthday.
We had her party this past weekend.
She had so much fun!
Here was her food!
The whole table.
Her Cupcakes.
Pebble Cupcake Marshmallow Treats
Giant Marshmallows dipped in Chocolate. These where a favorite by everyone!
M&M cookies and Mini Cookies with Sprinkles
The Birthday Girl in Ready for her party to start!!
The Water Slide!! The highlight of the party.
She and 2 of her guest that spent the night stayed on that thing until 11:30 that night.
She said she had the best party ever!!
I feel bad because I took pictures before people got here but never got a chance to pick up the camera and get pictures of all the kids while they where here playing.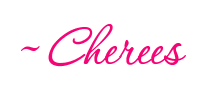 New to Our New Life?
Subscribe here
or get this blog delivered to your email by clicking
here.
=)