Today you turn 11 years old. I can not believe you are growing up so fast. It seems like just yesterday that I was holding you in my arms, cuddling you to sleep.
My wish for you today is that you have a wonderful day, that you enjoy our little getaway to the beach.
I pray that your love for God and others shine through you this year.
I love you baby girl!!!
Happy Birthday!!!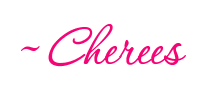 New to Our New Life?
Subscribe here
or get this blog delivered to your email by clicking
here.
=)