New Beginnings
is now open!
I am now a seller with OpenSky.
OpenSky is great because I can bring you products that I love and in a convent place that you already like to visit.
My first product that I would like to tell you about are these awesome entertainment bowls by CaliBowls.
I am a bowl lover. I like having different types of bowls. These bowls are really original.
Here are some details about them:
¨
Patent pending lip around the top of the bowl is designed at an angle which pushes food onto
your utensil avoiding any spillage and overflows.
¨
Multi-size bowls accommodate a variety of kitchen tasks.
¨
Set of 4 bowls- 1 cup bowl, 1.5 cup bowl, 3 cup bowl, and 5 cup bowl
¨
Nest neatly inside one another for easy storage.
¨
Made of Polypropylene, a plastic polymer that is exceptionally durable.
¨
Manufactured using partial recycled material
¨
Microwave Safe & Dishwasher Safe
Right now you can get these really great bowls for 25% off!! That is a great deal! Just use Coupon code
EXCITE25
and you will receive 25% off.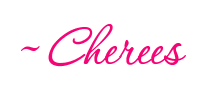 New to Our New Life?
Subscribe here
or get this blog delivered to your email by clicking
here.
=)