Hi! Not much has been going on in my world besides my photography and I am still working hard on the pictures of all the doctors. I took almost a thousand shots. I am so tired of looking at the green.
My mom will be here Tuesday and I am so so excited!!! She will be here for a week. We are going to the beach for 3 days. I need the vacation. I am really looking forward to it!
I will have lots of pictures by the end of the week, maybe getting out of town for the weekend and seeing my mom will get me out of my blahness too. I sure hope so!!!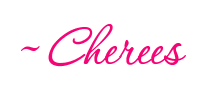 New to Our New Life?
Subscribe here
or get this blog delivered to your email by clicking
here.
=)