Color Splash Sunday is brought to you by Artistically Amy. If you would like to join in just click the Button below and it will take you to her site.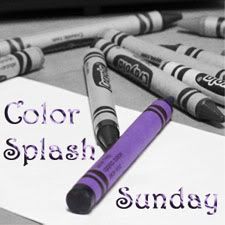 This is one of the pictures I took on Good Friday at the zoo.
It really shows Sephy and her little quirky attitude she has.