I received "God's Promises...for girls..." by Jack Countryman and Amy Parker to review. I thought that this was a really cute book. My daughter instantly started reading it as soon as it came in. She really enjoyed it. I asked her what it was about and she said "Mom, its a book of bible verses and stuff." Do you like it I asked. "Yes, it is cute. I like the pictures." Would you recommend the book to your friends? "Yes, I would especially my friends that need to know about God."
I would have to say she gave it a good review.
Book Description from Book Sneeze: "An easy way to help young girls see God's promises and how they can rely on His love in their daily lives.
The promise verses in this book are selected from the best-selling International Children's Bible® to offer comfort and encouragement when a girl is feeling afraid, lonely, worried, angry, dissatisfied, discouraged, sad, rebellious, impatient, or sick . . . and when they need reassurance of God's protection, love, forgiveness, help . . . and that He listens when they pray. It's a great way for children to hide God's Word in their hearts.
Sample text: Monsters. Spiders. Being alone. Do any of these things make you feel afraid? When you start to feel fear, hold on tight to these words: God promises to take your fear away!
"So don't worry, because I am with you. Don't be afraid, because I am your God. I will make you strong and will help you. I will support you with my right hand that saves you." Isaiah 41:10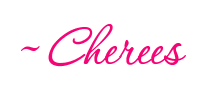 New to Our New Life?
Subscribe here
or get this blog delivered to your email by clicking
here.
=)
Disclosure of Material Connection: I received this book free from Thomas Nelson Publishers as part of their BookSneeze.com <
http://BookSneeze.com
> book review bloggers program. I was not required to write a positive review. The opinions I have expressed are my own. I am disclosing this in accordance with the Federal Trade Commission's 16 CFR, Part 255 <
http://www.access.gpo.gov/nara/cfr/waisidx_03/16cfr255_03.html
> : "Guides Concerning the Use of Endorsements and Testimonials in Advertising."