An email was sent to you and you have 48 hours to contact me. If not your prize will be forfeited and a new person will be awarded the prize.
Thank you Everyone for Participating!
Look for a new Giveaway soon!!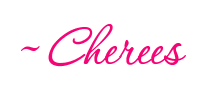 New to Our New Life?
Subscribe here
or get this blog delivered to your email by clicking
here.
=)