I jumped on the bandwagon and I am doing what all the cool kids are doing and getting my own personal domain name. So my new url is

http://www.itsournewlife.net

. You shouldn't loose any feeds or anything like that because everything is redirected from blogger to here. If you do please let me know so that I can check it out and make sure all is good.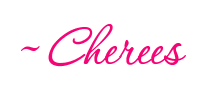 New to Our New Life?
Subscribe here
or get this blog delivered to your email by clicking
here.
=)