This was taken in the tunnel under Mobile Bay in Mobile, AL. As you can tell I was in the passenger seat and if I remember correctly it was still daylight outside the tunnel but it was still lighted in the tunnel because it was so long. I loved going in this tunnel both ways. It was one of the high lights of our spring break trip in March for me. =)
I like the way it looks kind of like a vortex.
If you would like to join in please visit Sami over at
Sailor & Company
and join in the fun.
unedited (don't touch it or crop it or enhance it AT ALL)
don't post until you put your picture on your blog
link to your post not your url so I don't have to dig for it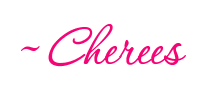 New to Our New Life?
Subscribe here
or get this blog delivered to your email by clicking
here.
=)