This meme is hosted by Robin over at
Our Homeschool Home
. If you would like to join in then just click the button at the top there or the link right back there.
Who doesn't like a good Steak every once in a while.
This is Rib-eyes ala Cherees
First you get your ingredients:
1/4 cup Brown Sugar
1/4 cup Worcestershire Sauce (We use Heinz because it does not have HFCS)
1/8 cup Extra Light Olive Oil (you can omit this if you want to)
1 tsp Salt (I use Kosher)
1 tsp Fresh Ground Pepper
2 cloves of garlic crushed and chopped (you can use more or less depending on your taste)
2 tbsp Grill Mates Montreal Steak Seasoning
Combine all ingredients in a bowl:
Add the liquid and mix well:
Prepare your steaks: I stab mine a few times on each side with a fork.
Then I put them in a Ziploc Bag or plastic bowl with a lid.
Marinate them for at least 30 minutes in the refrigerator.
Light your grill! We set ours to Medium-High.
Put Steaks on the grill:
Grill To your liking: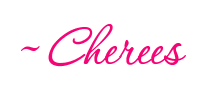 New to Our New Life?
Subscribe here
or get this blog delivered to your email by clicking
here.
=)