If you didn't know this week is Teacher Appreciation Week. So make sure you show your appreciation towards your child's teacher. That means home school moms need to be shown some appreciation too!!!
Sephy has 3 teachers. At her school the 4th grade changes classes for Math, Language Arts, and Science/History. I could have went the cheap way out and just gave something to her homeroom teacher but I didn't think that would be right.
Sephy decorated Aluminum Water Bottles with some Daisy Stickers for them. She also made some pop up cards from a kit I got on clearance.
Supplies:
3 water bottles ($3.00 each, $9.00 total)
3 sheets of stickers ($1.00 each, $3.00 total)
3 cards (kit was $2.00 for 4 cards, $.50 each, $1.50 total)
3 bags ($.25 each, $.75 total)
Tissue paper (had on hand)
Candy (optional I spent about $2.00 total for all 3)
Total of gift was around $5.50 each. Which I think is a bargain.
Sephy had a lot of fun making these.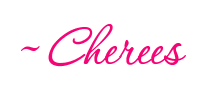 New to Our New Life?
Subscribe here
or get this blog delivered to your email by clicking
here.
=)