(if you would like to join in hop on over and visit Sandra!)
The weather in my neck of the woods:
It is nice right now it is suppose to rain later on.
Things that make me happy:

Getting to sleep late with out having anyone waking me up.
Book I'm reading:
I haven't been reading anything lately.
What I'm enjoying on TV:
Yesterday we watched SyFy off and on all day with the Eureka Marathon. Now I am looking forward to the new season.
On the menu for dinner:

I have to go to the store so I will figure it out later on today.
On my To Do List:

Laundry (like always)
Need to switch my daughter's room to the smaller one. I think that will help cut down the mess.
New Recipe I tried or want to try soon:

I think I would like to try this Pita Bread Recipe except use Spelt Flour instead of Wheat
We made teacher gifts last week. I think we might get some stuff this weekend to have a few things to do when Sephy gets bored.
Looking forward to this week:
Okay crazy I know but starting my period. I know that once that starts then its just one step closer to starting to try for a baby.
Make your own "Lunchables" Take thick cut lunch meat and cut it with cookie cutters. Do the same with the cheese. Use a separated Plastic container so the crackers don't get soggy or use a reusable bag and a smaller container for the meat/cheese Send some fruit and a juice or water along with it to make it a complete lunch for school or playdates. My Sephy loves homemade lunchables.
My favorite blog post this week:
Blog Hopping (a new discovered blog you would like to share with the readers):
There has been so many new blogs that I have come across this past week. But I don't have a favorite one to share.
No words needed (favorite photo or picture, yours or others you want to share):
Lesson learned the past few days:
That things will be okay and that my grandma is always watching over us.
Not to much on my mind except that I seem to always be hungry.
Devotionals, Scripture Reading, Key Verses:
Jesus answered, "I am the way and the truth and the life. No one comes to the Father except through me. (John 14:6)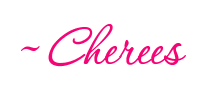 New to Our New Life?
Subscribe here
or get this blog delivered to your email by clicking
here.
=)