(if you would like to join in hop on over and visit Sandra!)
The weather in my neck of the woods:
Things that make me happy:

Knowing that my child is out of school for the summer and doesn't have to go back to public school next school year.
Book I'm reading:
"I Will Carry You" By Angie Smith
What I'm enjoying on TV:
US of Tara and Nurse Jackie on Showtime
Grey's Anatomy Finale which was sad and had me on the edge of my seat and my heart racing and saying oh my oh my no no.
On the menu for dinner:

Tonight we are having Turkey Kabob Packets, Brown Rice and some kind of veggie either green beans or Normandy blend frozen veggies
On my To Do List:

Laundry which I have started.
Sweep and Mop the Kitchen
New Recipe I tried or want to try soon:

Turkey Kabob Packets
I substituted the Chicken for Turkey Cutlets. You have to cook them longer or they will be a little tough.
They are so good and Sephy loves them!!
I took the recipe from here
It is considered a craft? We are going to make Strawberry Jelly today or tomorrow.
Looking forward to this week:
PayDay Thursday LOL.. I am taking Sephy to the movies either Thursday or Friday
Microwave a carton of ice cream for 10 to 15 seconds to make scooping a breeze. No more bent spoons with this kitchen tip!
My favorite blog post this week:
I don't have a favorite one but don't these cookies here at Bake at 350 just look so good??
Blog Hopping (a new discovered blog you would like to share with the readers):
No new blogs I discovered this week. I haven't done any blog hops lately.
No words needed (favorite photo or picture, yours or others you want to share):
Lesson learned the past few days:
Prayers are answered even if it means you are upset about something.
How I am going to raise $1400 so that I can go to Relevant.
Devotionals, Scripture Reading, Key Verses:
Blessed are they which do hunger and thirst after righteousness: for they shall be filled
.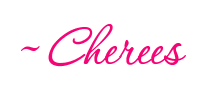 New to Our New Life?
Subscribe here
or get this blog delivered to your email by clicking
here.
=)