It's my 100th post! I have over a hundred followers as of this week! I am excited that my blog has blossomed as much as it has.
I never expected to have followers other than my family at first.
Thank you for following me! I truly appreciate it!
I hope that everyone has a great week!!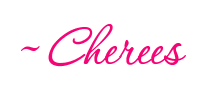 New to Our New Life?
Subscribe here
or get this blog delivered to your email by clicking
here.
=)